From 1906-1917 E. J. Pace was a contributing artist to The Watchword, a weekly Christian journal published in Dayton, Ohio by his denomination, the United Brethren in Christ. Initially, Pace's art appeared in support of articles he wrote about his experiences as a missionary to the Philippines (1905-1915), but he was asked to develop independent editorial illustrations, having done so for secular newspapers prior to his conversion in 1899.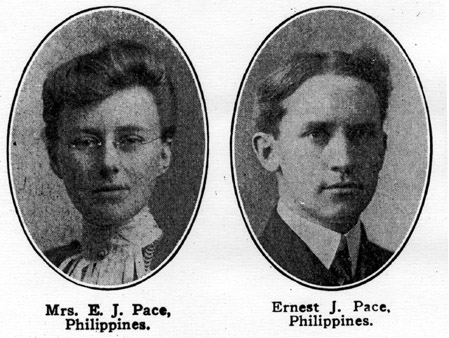 The photographs above appeared in Bonebrake Theological Seminary's Seminary Bulletin in January, 1911. The Paces were on furlough from the Philippines from 1910-1912.
Click the "watchword1" link below to see Pace's first artwork and article for The Watchword.